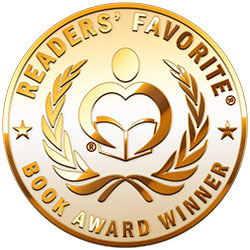 Reviewed by Anne-Marie Reynolds for Readers' Favorite
Neck-Romancer: A Reverse Harem Paranormal Romance by Elizabeth Dunlap is a paranormal romance with a difference. Jaz Neck didn't specialize in anything magic when her friends did and has resigned herself to a life of Ordinary. She has a friend – a ghost – who follows her to her grandmother's where, all of a sudden, Jaz finds her specialty. She is the first necromancer in 400 years, the only one in existence, and that gives her the in she needs to join the Highborn Academy again. The same old bullies start on her once again but there is a good side to this for Jaz. Like her mother, she finds herself linked with not one but three soulmates and they couldn't be any different – a Lycan, a ghost, and a warlock. But there are dark forces on the rise – will Jaz's soulmates have the strength to protect her?

Neck-Romancer: A Reverse Harem Paranormal Romance by Elizabeth Dunlop was an entertaining read, a great start to a new series. As well as a good, solid, plot, it lives up to the 'medium-burn reverse harem' story it is with a couple of well-placed explicit sex scenes – definitely NOT recommended for younger readers! There is also some explicit language, although a lot of it has been 'sanitized' – "effing" instead of the alternative, for example. The characters are fantastic – an eclectic, unlikely set of main characters, all really well developed and a lot of fun. This is a unique story and clearly our heroine is going to face a lot of trials in future books. The main female character was supposedly in her 20s but it felt more like she was a teen – until a bit later in the book. It did not spoil the story for me though and this was a thoroughly enjoyable read. I'm looking forward to the next book.