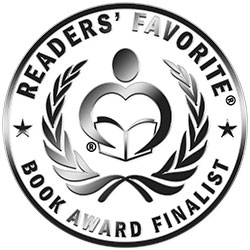 Reviewed by Tammy Ruggles for Readers' Favorite
Newcomers in an Ancient Land: Adventures, Love, and Seeking Myself in 1960s Israel by Paula Wagner is a moving, powerful memoir about finding who you are in your life and finding the strength to be your own person. Traveling was in Paula's blood from an early age. Her travels took her from England and across America (Texas, Kansas, etc.). Her early experiences include living in California with her family, then enduring a boarding school with Naomi in London. She was familiar with her mother's heritage, but it was her father's Jewish history she wanted to know more about, so at the age of eighteen, she and her twin sister Naomi left the family nest. An excellent language student, Paula studied Hebrew, met a man, and traveled to France, but Israel called her name. She made surprising discoveries about her lineage and herself. Having a twin sister led her to carve out an identity that was solely her own. She wanted to make her own way in life, and this modern nation with ancient roots helped her do that.

Wagner has opened the door to herself and to Israel as it was in the 1960s. This is a memoir full of life, character, and meaning, and as you read, you begin to learn who this woman is and what she's about, chapter by chapter. In a way, the conflict and uncertainty that was going on in 1960s Israel echoed what was going on in Paula's life. The writing is warm, colorful, and sure, serving as both a slice of history and a captivating family drama and isn't meant to be an all-encompassing history book. You will also learn life lessons about other cultures and the hopes, fears, and dreams of their people. It was a defining time in her life, making this a wonderful coming-of-age YA story with themes of idealism versus reality and innocence-to-experience. This is a travelogue with style and substance, humor, heart, and wisdom. The accompanying photos add another layer of depth, bringing you closer to the story. The author's use of rich detail and vivid imagery shows us a time and place that we can only vicariously experience.

Wagner seems to be a natural-born storyteller, expertly sifting personal experiences into the time's history, politics, and culture. You will hear about her father Leon, her mother, her sister Naomi, other siblings, and other family members. Wagner's use of sparkling dialogue and Biblical references adds to the book's appeal. Her comparisons of modern Israel to 1960s Israel are poignant. But perhaps most intriguing of all is the bond she shared with her sister and how she yearned to have a separate identity. If you're looking for a standout memoir this year, make it Newcomers in an Ancient Land: Adventures, Love, and Seeking Myself in 1960s Israel by Paula Wagner.