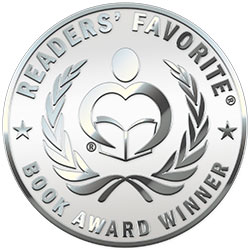 Reviewed by Keith Mbuya for Readers' Favorite
Barely accustomed to life as a student at the University of Chicago after transferring from NYU, Zak Skinner's life takes one giant wild turn. It all starts with a fellow student, David Wade, introducing Zak Skinner to drugs. Before Zak knows it, he has developed a strong affinity for reality-altering substances. It is for this same reason that he allows David to take him to Jane's house, where he consumes a powerful concoction that temporarily halts his ability to tell a hallucination and reality apart. This makes it especially hard for Zak to relate his encounters (after taking Jane's concoction) to his best friend Riley later on. Soon, they both discover Zak had fallen victim to a dirty scheme driven by an underworld organization near the university. Somehow by getting them hooked on drugs and using blackmail threats, the organization forces its victims and targets to commit crimes. In a bid to find out more, Zak realizes he is being hunted by the organization. Get yourself Lisa Towles' Ninety-Five to learn more.

Lisa Towles does a remarkable job with Ninety-Five. The story's fast pace and the quite complex plot blend very well. Lisa's writing style is unique. Adopting the use of complex sentence structures, the storyline of Ninety-Five is quickly but steadily developed. Lisa's ideas are aligned intriguingly. The story is told from the protagonist's perspective, and this maintains a delicate line between the imagined and the real world. It was hard to tell whether Zak was experiencing things in reality or he was hallucinating. The transition between the many subplots and chapters is great. The plot is impressively engrossing and generally comprehensible. The details about campus life and the technology used in the story have depth and are convincing enough for the story. The characters are wonderfully developed. What I love most about Zak is his intelligence. Enthusiasts of fast-paced thrillers will love Ninety-Five. It is a magnificent piece of work.