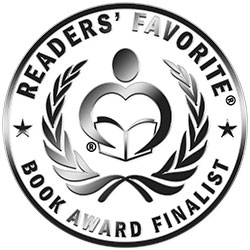 Reviewed by Pikasho Deka for Readers' Favorite
Award-winning author, poet, educator, and singer/songwriter Pam R. Johnson Davis delves into some heavy themes in this beautiful poetry collection, No Unpaid Passengers. Drawing inspiration from her own life, Pam touches upon issues that impacted her, beginning with her childhood, growing up in the belly of the beast that is southern racism, and Black Pentecostal politics. Her poems explore topics such as parental neglect, dysfunctional relationships, and love, as well as what it means to grow up as a young Black girl in America. Through her freestyle verses, she also sheds light on the institutional racism that the Black community in America has been subjected to through the centuries that is only now getting long overdue attention because of the rising influence of social media in the 21st century.

At the end of the day, you have to choose yourself while traversing the host of struggles and challenges of life. This is the primary message of No Unpaid Passengers. With her experimental structures combined with the personal touch of her verses, Pam R. Johnson Davis pens some mesmerizing poems that will pull at your heartstrings and leave you with a sense of emotional catharsis as only top-tier poetry can. No matter what background you come from, Pam's poems strike a chord because of the authenticity of her words that tell the truth in a way that everyone can connect with. I loved every single one of her poems but something about Hood Nationalism spoke to me. Highly recommended to all poetry lovers out there.