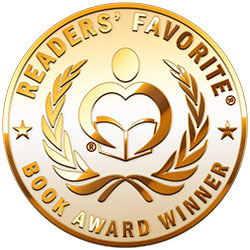 Reviewed by Sefina Hawke for Readers' Favorite
Not Exactly Love by Betty Hafner is a memoir that falls into the genre of family and relationships. This is a book that would appeal most to a mixed audience of adults and young adults who are interested in a memoir about a woman in an abusive relationship. Betty was a single French teacher on Long Island in 1969. Her entire life changed when she met a new teacher named Jack who was fresh out of college. Jack was a hippie just back from Woodstock with strong opinions, an angry temper, and a controlling attitude. Betty and Jack hit it off from the beginning, but as Betty began to see more of Jack's temper, she began to make excuses for him inside her head. These excuses continued and she eventually married him. When Jack turned his temper on her, she was forced to decide when and if to confront him. Will Betty report Jack for his abuse or will she stay silent and keep it secret while learning to live with the abuse.

Not Exactly Love by Betty Hafner was a very somber book, but that is to be expected considering the type of life the book describes. Betty Hafner has a wonderful writing style that really shared the mentality of a person heading into an abusive relationship and how a person ends up in a relationship with an abuser. Betty's thoughts and excuses really opened my eyes into how easy it is to end up in an abusive relationship once you start making excuses for someone's anger/temper. As a psychology student, I found that this book helped me to get a better grasp on the nature of an abusive relationship than any psychology textbook.