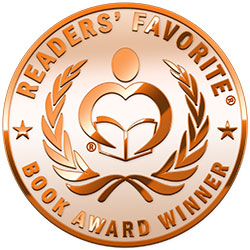 Reviewed by Asher Syed for Readers' Favorite
Christopher Hopper launches his science fiction series Infinita with book one, Oblivian Awaits, recorded as an audiobook narrated by Rebecca Woods and Daniel Wisniewski. Earth is a heartbeat away from being uninhabitable. Extinction events snowball. Humanity is not standing on one leg; it is standing on a single broken toe. Two settings are employed by Hopper; space and what is left of Earth. In space, there is a station called Astraea scouting for signs of alien life to help the surviving humans under the leadership of Dr. Evelyn "Evie" Park. Tragedy strikes and Evie is blamed. On Earth, we meet Jericho Fox whose career as a celebrated pilot takes a nosedive and crashes into a temporary new career of shuttling earthly minerals. Evie's failure gets Jericho re-enlisted and as events are pieced together, the so-called accident starts to look like anything but.

Intrigue is the first word that pops out when describing Oblivion Awaits by Christopher Hopper. It is intelligent science fiction that pulled me in and kept me there from start to finish. I liked what Hopper names 'Politicasts' and the ride-or-die mentality that more closely resembles prison gangs than political affiliations. These are Solum Terram, Viatoribus, and NUESSA and they effectively partition people into whether or not they want to remain on Earth and try to go into intense rehab mode, or leave the planet in search of an alternative, with or without alien assistance. The intensity that Hopper attributes to how people respond in these factions sets a high bar for character development that Hopper meets with flying colors. Evie, Jericho, Kit, and the murky narrator named Jack are excellent.

Hopper builds the world and characters and Rebecca Woods and Daniel Wisniewski do his work justice with a smooth and clean reading in the audio version, free of hiccups and voiced to a standard worthy of the story. I tend to prefer science fiction in a physical format because it can be hard to follow and sometimes requires going back to revisit technical elements that a lay reader needs a refresher on. This is not the case with the audio version at all and is the first time I didn't have to do that. We listened to the audiobook in the car, on a lengthy road trip, and all of us were enraptured by the book and how Woods and Wisniewski voiced it. Oblivion Awaits is a journey I would happily take on again.