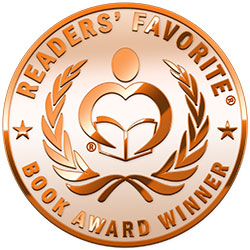 Reviewed by Ray Simmons for Readers' Favorite
In Of The Persecuted (Legends of The Woodlands Volume 1) by Angie Brashear, Laila Pennedy is a young female character that many teen girls will relate to. She has had a very trying young life, but remains strong in her faith and still manages to be generous, caring, and optimistic. Lars Landre is the young man who saves her life and helps her on a perilous journey to reach the hidden village of the Faithful, called Tuveil. There are trials and tribulations on the journey to Tuveil, and Lars and Laila will encounter friendship, death, and betrayal before they can reach the fabled village of the Faithful.

Of The Persecuted (Legends of The Woodlands Volume 1) by Angie Brashear is a quick, delightful read for young people. It has overtones of Christianity, much like the Narnia Chronicles, without direct reference to Christianity itself. It is a great book for young readers in that the story is a clear struggle between right and wrong with corresponding themes of faith, endurance, loyalty, love, and friendship.

This is a book I can give to my own son and daughter to read. Lars and Leila are great examples for young people to emulate. Lars is young but he may be the Chosen, the one who will help rescue the Woodlands from the armies of Vatten Rendow and The Maker's adversary, The Master of Lies. The action moves quickly in Of The Persecuted and Angie Brashear includes many powerful and inspiring scenes in this awesome tale of good and evil. This is the first book in the series and young people can follow their heroes as they grow stronger in faith and love.