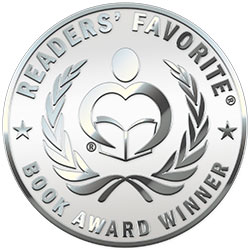 Reviewed by Grace Masso for Readers' Favorite
One Kingdom Under Heaven by Alastair Luft is a skillfully written thriller featuring terrorism and political intrigue, a novel set in the future and against a tense political backdrop. It is 2029 and China attacks the United States, leaving many casualties. Malcolm Kwong is a retired Navy SEAL who loses his family in the attack. Malcolm is a wounded man who wants nothing but revenge, and his target is the Chinese Presidency. He assembles a team. An alliance with Ismail Khoja — a Uighur whose attempt to kill the Chinese president was botched five years ago — can be a game changer in the war he is about to start. But can he succeed?

One Kingdom Under Heaven reads like an action movie. It is pulsating. As I read from one scene to the next engrossing one, I couldn't help but remember the intensive action in the movie, Olympus Has Fallen. While it is set in the future, the author does an impeccable job of writing about the political conflict between the USA and China, an escalation of the perceived contemporary conflict between the two countries. One Kingdom under Heaven is a cleverly plotted novel whose action puts readers on the edge of their seats. The characters are sophisticated and elaborately written. Alastair Luft is a master at writing motivation into the characters and I particularly enjoyed how Malcolm Kwong evolved in this sense. This is a story with unforgettable characters, a plot that is twisty, and prose that is excellent.