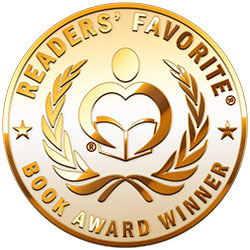 Reviewed by Mamta Madhavan for Readers' Favorite
Our Magnificent Afterlife: Beyond Our Fondest Dreams by C. David Lundberg is an engaging and insightful book that gives good information about the afterlife. Everyone is curious about what happens to them once they leave their physical bodies and proceed to the Summerland level or realms above Summerland or the lower purgatory levels that are usually reserved for purification. Usually, they ponder over questions like what happens after death? What do souls do in the afterlife? Is it possible to get to Heaven in spite of committing sins? The book tackles these questions and gives readers good afterlife information with over one hundred and seventy excerpts from thirty-five different sources, with commentary and logical and easy-to-understand descriptions of the afterlife.

Our Magnificent Afterlife reiterates the existence of the afterlife; an afterlife filled with love, beauty, and fulfillment. It is also a good tool to embrace spirituality and truly understand the spiritual nature and turn fear and trepidation of what happens after death into peace and acceptance of the onward journey that awaits everyone after their death. Afterlife research is not about religion and many faiths - Judaism, Islam, Hinduism, Jainism, and Theosophy - have hinted at the existence of the afterlife at various levels. Reading this book will give hope, peace, and comfort to many readers, especially the ones who are concerned with what happens after death.

C. David Lundberg's research on this topic will change the perception of many readers about the afterlife and will give them comfort as they read about the many dimensions that exist in the spiritual realm. The style of writing is fluid, structured, and methodical, making it easy for readers to comprehend and connect with his words. It is a book for all readers who are curious to learn about the soul's journey after death and also get a Divine Vision that gives a strong image of their real selves.