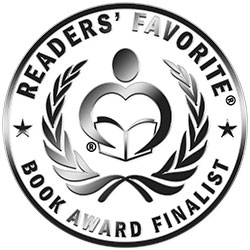 Reviewed by K.C. Finn for Readers' Favorite
Oversight is a work of fiction in the adventure and supernatural subgenres. It is suitable for the young adult reading audience and contains mild scenes of violence but nothing too graphic. In this work penned by author Dennis Batchelder, we join our protagonist Zelly at a tumultuous time in her life. Aged seventeen, Zelly knows she has two more years to survive until she can ascend to power in the ancient order of Soul Identity, an organization that deals with past lives and memories. But when Zelly discovers that her closest friend Ying might be trying to kill her before her ascension, a journey into her own previous lives reveals even more shocking revelations, but her past might just help her survive the future.

Author Dennis Batchelder has crafted a highly original concept for this thrilling contemporary supernatural novel, so much so that the past-life elements blend into the realistic emotional plotline seamlessly. It's easy to believe in the world Zelly inhabits, and YA readers will find themselves immediately immersed and gripped by her complex relationship with Ying and the pressures and gifts that Soul Identity brings to her life. I for one found that the dialogue was particularly well used, not just in its ease of explaining complex plot hooks without the need for a wall of prose, but also in the relatability and authenticity that it has to the true teen voice. Zelly sounds like any other seventeen-year-old girl tasked with the impossible. Readers of Oversight will find themselves rooting for her and sitting on the edge of their seats as they race to this excellent novel's startling conclusion. A recommended read indeed.