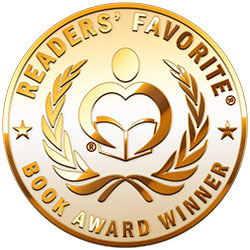 Reviewed by Rabia Tanveer for Readers' Favorite
Overworld is the first novel in the Dragon Mage Saga by Rohan M. Vider. Earth is invaded, and life as we know it is about to be destroyed. When the aliens invade Earth, Jamie thinks the end is near. They open portals to the Overworld where gifted people like Jamie are taken, but not before Jamie is tested through challenging trials. While survival is on the top of his list, his main focus is on ensuring that his loved ones survive this invasion and safely reach the Overworld. However, the trials are complex, and the Overworld is brutal. Jamie will have to make sacrifices that he may not be willing to make. Will he succeed? Or will he lose it all?

Magical realism is intense in this story, and perhaps Rohan M. Vider is the first contemporary author to nail it, in my opinion. I am amazed by how detailed and realistic the story is. The world-building is strong, and so is the background building. Jamie is a strong protagonist who has the will and the drive to only look at the future. He keeps the past in his heart, and he does whatever it takes to reach his goals. Honestly, this novel was so much better than any other "end of the world" or "alien invasion" stories. The pace is perfect, the characters are interesting, and the story is beautifully crafted. There are no loopholes in the plot. Jamie is a real character with real emotions and flaws, and I honestly got an adrenaline rush while reading the fast-paced action. It is beyond entertaining. I felt like I was part of the story.