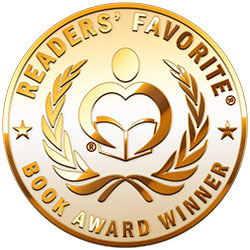 Reviewed by Anne Boling for Readers' Favorite
Our story begins with Augustus "Aug" Valentine, the President of Trove Import-Export. Aug is mugged. The culprits make off with the precious jewels he smuggled into the country. The event draws Aug deep into organized crime. Basically they want to do him in.

Painless is not a quick read. The plot is complex. There are many subplots and characters all taking place at once. Bill Poje is a master at multitasking. He successfully brings the plots and characters together to create a mystery that will keep readers on the edge of their seat. Poje refers to his book as modern noir genre. This is the perfect description of Painless for Aug finds himself embroiled in what seems to be a hopeless situation. He has to overcome the force threatening to take him down. I know a good book when I read one and this book is not good it is great. Aug is an exquisite character. He is handsome, a slick ladies man. He thinks fast on his feet.

Poje has included a sexy bombshell named, Jocelyn. The intimate scenes are steamy. Ah, but he doesn't stop there, Poje includes a hurricane. This book is fast paced and will keep readers eagerly turning the pages. This book contains a lot of sex, violence and adult language.