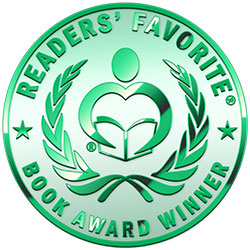 Reviewed by Vincent Dublado for Readers' Favorite
In Painter of the Damned: Painted Souls Book 2, Rob Samborn presents a devilish story of mystery and deceit when Nick and Julia O'Connor try to return home at the end of what was supposed to be an idyllic vacation. But returning home won't be easy. They are arrested as a result of a skirmish and inappropriate behavior that involved Interpol -- as if the couple had committed an international crime. They try to explain to their interrogating officer what appear to be serious accusations: the police kidnapping Julia and a museum director killing a countess. It occurred to Nick that they have no shred of evidence to support their claims. Salvatore Della Porta, head of the Ancient Order of the Seventh Sun and murderer of Countess Baldessari, wants something from Nick. He believes that Nick is the key to finding an ancient book that could either change the world or destroy the Order.

Gripping. This is one word that comes to mind about this second installment. Rob Samborn can give Dan Brown a run for his money. He weaves a story in a web of psychological intrigue that takes his readers on a roller coaster ride with an ancient order, a framed couple, and a Renaissance painting with an eerie secret. But it doesn't stop there. Samborn has eloquent prose that gives a level of sophistication to a story with a broad mass appeal. Painter of the Damned is an exciting novel and immensely stylish in the way the plot makes a twist before concluding. Adding color to this thriller is an assortment of interesting characters that contribute to raising the stakes that Nick and Julia are up against. This is a story of survival and ultimately finding peace. If you are into enigmatic thrillers, this book will leave you wanting more.