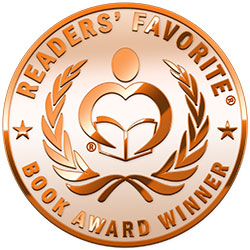 Reviewed by Arya Fomonyuy for Readers' Favorite
Pawns is the first book and a stunning introduction to The Wielders of Arantha series by Patrick Hodges, a sci-fi set in the future, seven hundred years from now. A story that features aliens, an impossible mission, and a race against time to save an entire planet is surely going to grab the attention of fans of sci-fi. The Jegg is an alien race that invades the earth and they have already destroyed more than half of the Terran Confederation. The future of the earth could depend solely on a few highly skilled scientists; they are working ceaselessly in a hidden corner of the Sahara Desert to find a solution to the invasion. They are working on a technology that would enable them to access the energy source that could help destroy the aliens. But something awful happens and only two members of the crew survive: Maeve, the wife of the captain of the team, and her son, Davin. Now at the destination, can they complete the mission and return in time to save the earth?

Patrick Hodges has won me over as a fan and I can't help but wait eagerly for the next book in this series. The writing is so exquisitely great that it makes the read an exceptional experience. The reader will love the characters and I enjoyed the fact that they are faced with a serious crisis, working feverishly to find a solution to a deadly invasion. The plot is powerful, fast-paced, and original. Pawns paints a wonderful setting and readers will feel like they are part of the exciting story. Well-crafted with a gripping plot and memorable characters, this novel will have fans of sci-fi enthralled.