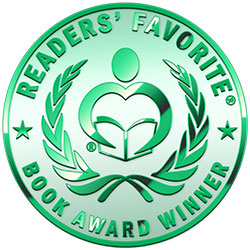 Reviewed by Faridah Nassozi for Readers' Favorite
Ever wondered how it would feel to travel across America on a bicycle? Well, wonder no more. Neil Hanson gives you a chance to enjoy this incredible experience through his eyes and soul. Pilgrim Spokes (Cycling East Across America) is the second and final installment of his bicycle pilgrimage across America in just over 30 days. But his is no ordinary narration. It goes beyond merely telling a story of the places he visited and the people he met along the way, to give you his thoughts and feelings as he threw his heart into the journey and the profound way the experience touched his soul. This second part of his tale is a seventeen-day ride through Kansas, Missouri, Illinois, Indiana, Ohio and Maryland, and he takes you beyond the surface of the journey into life itself.

Pilgrim Spokes (Cycling East Across America) is more than just a physical journey. Neil Hanson gives you more than the usual "sights and sounds" narration and takes you into his mind and soul. This is not just a recounting of how he got from city A to city B and who/what he may or may not have seen there. It is a journey of reflection and realization. The beautiful style and visual descriptions bring forth the essence of his whole being as he savors the magic of it all. For me, it was especially inspiring when he mentioned that work interrupted the journey. Right there and then I realized that he did not wait to retire or use any of those excuses many of us usually give to put off things that we desire to do outside our everyday routines. This was a optimistic reminder that, as long as you are passionate enough about something, you can make time for it without necessarily putting the rest of your life on permanent hold. A blissful and captivating read.