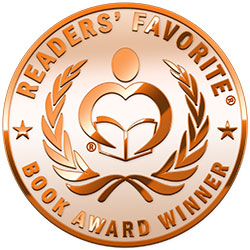 Reviewed by Lisa McCombs for Readers' Favorite
Little did Todd and Mary McGee know as they quietly discussed plans for their retirement that FBI agents were seconds away from cementing their decision? One bullet; that's all it took for Special Agent Thompson to extinguish the paid assassin known as the Lion. While insisting on the innocence of their father, Mark and Tessa support Mary's insistence that Todd was a mere investment counselor in charge of the McGee family business. Their father a murderer? Nonsense! With that strength at their backs, Mary and her children disregard the possibility of retirement to forge ahead with their own investigations into a world of discord and national security. With Todd McGee gone, there was neither reason nor desire to abandon a life of dangerous espionage. It's what they know and what they do.

Pride and Extreme Prejudice: Prequel to Outsourced/Full Disclosure by Eric J. Gates is a gripping story that packs the punch of a fully-fledged novel. Eric J. Gates brings to life a crew of believable characters while exhibiting obvious knowledge of military tactics and contemporary warfare. In this condensed version of what could easily be a series thriller, Gates doesn't disappoint with this fast-paced story of revenge and government nuances. Vivid descriptions, balanced character development, and realistic settings paint an explosive cinematic backdrop for an intoxicating read. Eric J. Gates makes writing look easy and leaves the reader quick to research further books by him.