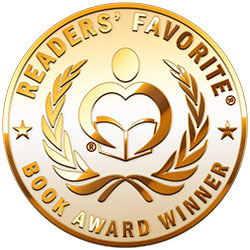 Reviewed by Karen Hesson for Readers' Favorite
Princess Pumpkin Patch is a darling children's story written by Andi Cann. Princess Sassina, Sassi for short, ruled the Pumpkin Patch Kingdom with joy and kindness. She lived in a beautiful butterfly castle and cared for her square pumpkins. She loved her life, but soon came to ask the question that we all ask ourselves, "Am I enough?" Sassina's curiosity about the world and her role in it grew and grew. Sassina then embarked on an adventure to find the answer to her question. She found joy on her journey and made a new discovery that filled her with light.

Princess Pumpkin Patch is written in a clear and easy-to-understand way, as Andi Cann speaks to children right on their level. The illustrations are colorful and inviting as well. Cann shares a beautiful and valuable message for kids and adults alike. We each have unique gifts to offer the world, and we are all "enough." It's easy to forget that message when life gets you down. As a parent of two young boys and a former preschool teacher, I can say that this is a story that children will love. It's filled with adventure, discovery, and a message that will stay in their hearts. This sweet little story was a good reminder for me as well to ask questions, seek answers, and be aware of the light that we all add to the world. This message will stick with me, and I look forward to reading more from Andi Cann.