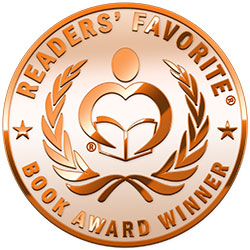 Reviewed by Carolina Restrepo for Readers' Favorite
Kristi Shimada writes children's stories that are not only fun and original, but also teach valuable lessons to children and their parents. Children may learn most things at school and with their friends, but the deep and heartfelt teachings and lessons are learned at home with the people they love. Princess Serafina and The Mystical Unicorn is a tale following Mirabella, a special unicorn who is unlike the other unicorns in the land of Lilia. Mirabella has wings and a golden glowing horn. Her differences have led her to live a solitary life with no friends. Her fellow unicorns have failed to accept her due to her differences. This book teaches young readers that beauty is on the inside and that everyone is different; our uniqueness should be celebrated.

Princess Serafina and The Mystical Unicorn by Kristi Shimada is a timely tale that has a wide number of valuable lessons, and not just for children. I have been reminded of just how important it is to love oneself even though each individual is different from the next. Life is more than looks and true friends will always support and appreciate you and, most importantly, help you be happier with yourself. This book helps children understand that being mean to other children because of their physical differences is not acceptable. This lesson is one that should be taught to every child in this world. Maybe then humanity could improve for the better, for us, and for the ones to come. Everyone is beautiful in their own way.