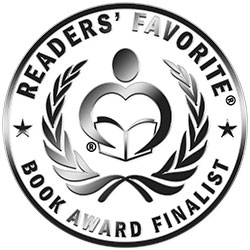 Reviewed by Anne-Marie Reynolds for Readers' Favorite
Project Kaitlyn by Grayson Avery is the first book in the Sweet Water Circle series. Kaitlyn Colby has little self-esteem but she is a fighter, there are no two ways about it. She juggles her work and personal life, sharing her child's parenting with her ex-husband, but all this leaves her with no time to find anyone else and she can't imagine that anyone would want a washed-up single mom. Then she meets Hunter Dixon. He hires her to help with advertising on a project and she falls for him, hook, line, and sinker. But she's too shy. Or is she? Can she change? Can she become the confident, outward-going woman she needs to be to entice the man of her dreams?

Project Kaitlyn by Grayson Avery is a hilarious story that will have you chuckling all the way through. The main protagonist may be short on self-esteem but she has more than enough sass to make up for it. She isn't backward in coming forward, which can lead to some awkward yet funny moments and she is, in part, the kind of woman many of us wish we could be. The main male character is one you will both love and hate - for a while anyway - and the remaining characters, all equally well-developed, fall into place naturally, with their own quirks. Besides being a laugh-out-loud comedy, sometimes of errors, this story also has a message - you will only get what you expect to get. In our current troubled times, this story was a welcome ray of sunshine, a little lightness to brighten up dark days. I look forward to the next in the series.