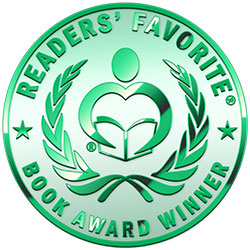 Reviewed by Melinda Hills for Readers' Favorite
Life can be hard, especially in impoverished areas, and that is exactly what Daniel Friend experienced as a child. Promises of Love by David Selby follows the sorrows and successes of Daniel from the death of his young mother from a botched abortion to his old age, introspectively analyzing his life. Raised by his sister, Dee, after their father's suicide, Daniel strives to succeed academically and professionally, in spite of the negative, defeatist attitudes he had heard constantly up to that point. Becoming a prominent surgeon and returning to the mountain country of his youth, Daniel finally marries, has a family, and continues to strive to be the best he can be. Unfortunately, that means guiding his children according to his plans and dreams even though that path is not necessarily the right one. The question becomes, what is the promise of love when someone is ruled by strong mental will and specific dreams?

Social and cultural expectations change over time and Promises of Love by David Selby offers an intimate look at this process in action. From the post World War II poverty in mountainous Virginia through the protests of the 1960s and beyond, the world changes around Daniel Friend without him really accepting it. Deeply insightful and meticulously detailed, Promises of Love includes you in the main character's struggles through the years so that you can feel all the pain, hope, disappointment and joy as Daniel lives out his life and pursues his dreams. It is said that the unexamined life is one that is not worth living, but at what point does the examination get in the way of actually living your life? Promises of Love is a well written and engrossing story that provides you with a wonderful opportunity to ponder that question through Daniel's eyes and leaves you taking a good look at your own opinions and choices. The impact of this story lasts well beyond the last page.