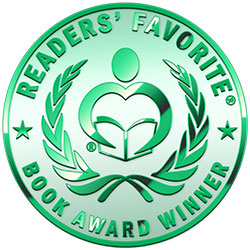 Reviewed by Maria Beltran for Readers' Favorite
Marguerite's family reaches a crossroad after going through an upheaval caused by a natural catastrophe in their homeland, Montserrat. Their lives drastically change forever as they move to Montpellier, France. Her husband George is not his usual self anymore, and her children are going away to make their own lives away from home. The story unravels as her daughter Clementine gets married to Christophe, a man of whom George disapproves. As the new couple go on their honeymoon to the islands of Montserrat and Martinique, the family story unravels. Marguerite feels darkness engulfing their lives, but finds solace in the Madonna whose sanctuary lies in the Montserrat Mountain in Spain. Her son Jonathan has joined the navy and stays away from home longer than necessary. When her husband, George, suffers a heart attack, the family is brought together again at Christmastime. Timothy, Jonathan's boyhood friend, will also be joining them. Can they regain the bond that has been seemingly destroyed by a volcanic eruption and a hurricane a long time ago?

"Pushing Through the Darkness" chronicles the lives of family members torn by circumstances beyond their control. As we follow Clementine and Christophe on their honeymoon trip to the islands of Montserrat and Martinique, we are treated to bits and pieces concerning the interesting history of both these islands, as well as of the people who have lived there. Marguerite and her family are torn from the beautiful Caribbean, but they continue to long for the beautiful beaches and majestic mountains from which they were forced to escape because of nature's wrath. This is a family saga that actually spans three generations, and which makes the reader realize the inevitability of natural disasters, and how they can shape the history and the lives of the inhabitants of an island or of a nation.