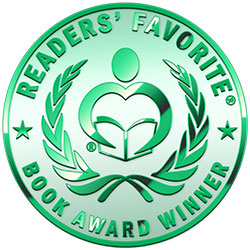 Reviewed by Amy Raines for Readers' Favorite
Pushing Through the Darkness: From Montserrat to Montserrat by Linette Arthurton Bruno tells the story of a young married couple, Clementine and Christophe, as they honeymoon in the Caribbean islands. The young couple revels in the history of events in both Montserrat and Martinique as they intertwine with the lives of their family. Can their discoveries uncover the change in Clementine's father? Will the clarification of the family's frightening past help Clementine discover herself and have a happier future with her new husband? Will the couple's family see eye to eye upon their return home?

Pushing Through the Darkness is an interesting trip through the past and present with a well thought out plot that unfolds through the history of two islands tormented by volcanic activity that destroyed homes as well as lives. The characters are very interesting and easy to relate to as Clementine and Christophe discover and share historical events that left emotional damage on the people involved in the natural but tragic events. I love how Pushing Through the Darkness shows how the distant past can influence families and communities, causing them to change physically, emotionally and psychologically, as well as influencing the futures of the people who endure the trauma and the aftermath of events. I recommend Bruno's Pushing Through the Darkness to anyone who enjoys history and its effects on the future of the people who survive and find a way to carry on after the tragedy has passed.