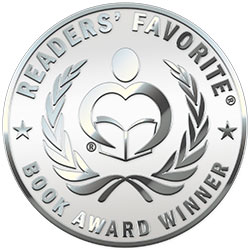 Reviewed by Pikasho Deka for Readers' Favorite
Adopting a pet is one of the most joyful experiences in anyone's family. But there are plenty of times when puppies, kittens, or other rescue animals are welcomed into homes without proper planning. When adopting a pet, you accept responsibility for an animal's life. Raising Naturally Healthy Pets is an A-Z handbook that covers every aspect of adopting and raising pets, ensuring they have the best environment to prosper in and live long and fulfilling lives. Written by Dr. Judy Morgan, a holistic veterinarian and pet nutritionist, the book aims to teach readers how to get the right veterinary care for their pets, the proper use of vaccinations, acclimate pets in their new homes, nurture basic obedience skills, pet-proof your home, and much more. Morgan also strongly advises against things such as ear cropping or claw removal.

Raising Naturally Healthy Pets is a must-read for anyone who owns or is planning to rescue, adopt, or buy a puppy, kitten, or other animal. As someone who grew up with furry family members and still lives with two, I found this book informative and educational. Apart from explaining the dietary needs of pets, Judy Morgan also touches upon pet grooming routines, parasite prevention techniques, proper handling of injuries and diseases, and natural remedies to help pets recover. Dr. Morgan's accessible writing style and meticulous organization of the subject matter make it easy for you, as a reader, to grasp the contents. All in all, a well-researched and thoroughly engaging guidebook on pet ownership.