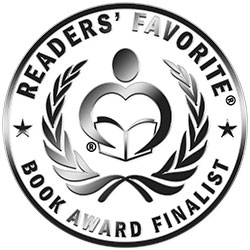 Reviewed by Rabia Tanveer for Readers' Favorite
Rattlesnake & Son is the eleventh novel in the Rattlesnake Lawyer Series by Jonathan Miller. Dan Shepard was called to Truth and Consequences, New Mexico to represent a boy who had been caught shoplifting. Thinking that this would be an open and shut case, he drives there to find out that the boy he is going to defend is his son. He meets with his ex-wife and his now fourteen-year-old son Marley. Taking it as the perfect opportunity to reconnect with his son, Dan finally experiences what it means to be a father. However, life has other plans for him and his son, as Marley is charged with some terrible crimes that he might have committed at his school. It is not your usual trouble at school and Dan has to work especially hard to get his son's name cleared. This could be the toughest battle that he has ever fought and it might be the one that he loses.

Fast-paced and heart-racing, Rattlesnake & Son by Jonathan Miller had me sitting on the edge of my seat. It was a quick novel to read, the characters were well developed, the plot was well-thought-out and everything was given proper time and space to grow naturally. Nothing was hurried and the author never tried to wrap up something. Every twist and turn of the story was necessary and it all tied together in the end. The author did a wonderful job at not only writing an amazing mystery novel but doing it justice. Reading Rattlesnake & Son was an amazing, very entertaining experience.