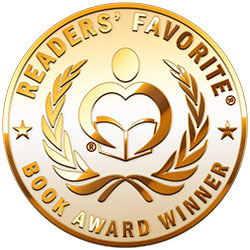 Reviewed by Susan Sewell for Readers' Favorite
Discover how to change your perceptions and break toxic patterns in your relationships in the empowering memoir, Redefining Normal: How Two Foster Kids Beat The Odds and Discovered Healing, Happiness, and Love by Alexis Black. Alexis and Justin both grew up in toxic situations. Determined to rise above their circumstances, they fought to find themselves through the abuse, neglect, and rejection of foster care. Struggling to be more than their past, they find success academically. Having just ended a toxic relationship, Alexis decides to wait a year before dating. Justin, still struggling to find himself, is determined to experience all that college offers. Including all the cute girls. When the two meet on campus, they feel inexplicably drawn together. Alexis isn't looking for love, and Justin is clear he isn't interested in anything serious. Before Justin knows it, he realizes that the beautiful, intelligent, uncomplicated Alexis might be the one. But, after all the pain and trauma from their past, how can they build a stable, loving, balanced relationship?

Redefining Normal by Alexis Black is the raw, emotional account of two lovely souls enduring heartache, deep emotional wounds, and trauma, but with a surprise happy ending. Alexis's and Justin's strength of character is incredible. Written in the first-person narrative but with a fictional tone, this book takes the reader on a hauntingly beautiful soul journey of self-love and heart-healing while showing how this couple healed from seemingly insurmountable traumas to create the best life for each other. This book is a perfect blueprint for those searching for healthy love and a lasting relationship.