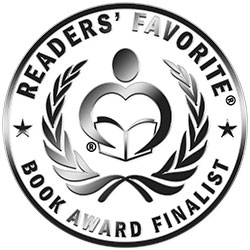 Reviewed by Jack Magnus for Readers' Favorite
Relatively Normal is a contemporary humor novel written by Whitney Dineen. Jasmine and Catriona were the best of friends who had gone from being college chums to owning one of the most famed event planning companies in New York City. Now with Jazz about to marry her boyfriend, Dylan, Cat has some plans of her own for some light entertainment with one of the more attractive groomsmen in the bridal party. As she was wont to do, however, Cat tripped as she was reaching for a drink and toppled unceremoniously to the ground. One of Dylan's friends, a tall, James Bond type with a sexy deep voice and impossibly green eyes was there to help her up and get her to a chair. He assiduously began helping ice her ankle for three hours during the event. From Cat's perspective, he was a knight in shining armor and not bad to look at either. And while he didn't exactly set her heart on fire, he was everything she could ask for in a prospective mate. But why then was she dreading bringing him -- and her prospective in-laws -- home to meet her dysfunctional family in Illinois?

Whitney Dineen's contemporary humor novel, Relatively Normal, is a sheer delight to read. I loved getting to know Cat Masterton's warm and quirky family and even looked up their family tartan on Google to see the admittedly garish pairings of bright yellow, green and red first-hand. Dineen's story moves fluidly and smoothly, and her characters are so realistic I had to keep reminding myself that Relatively Normal was fiction and not a memoir. I watched as the Mastertons pulled their surprises on their beleaguered daughter and marvelled at the closeness and warmth that was theirs, dysfunctional or not. And I loved wondering whether Cat and Ethan ever would get married while admiring the latest costumes adorning her dad's taxidermied collection of mice.

I've reviewed a number of Dineen's books, including her middle-school book, Wilhelmina and the Willamette Wig Factory, and her memoir, Motherhood Martyrdom and Costco Runs, so I expected to have a grand time reading this offering. If anything, this exceeded my expectations. Relatively Normal is definitely not your normal story about in-laws and holidays -- it's so much more. Relatively Normal is most highly recommended.