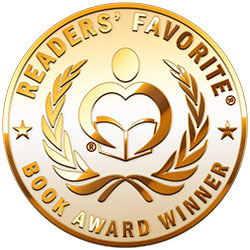 Reviewed by Leonard William Smuts for Readers' Favorite
The Covid-19 pandemic has had a dramatic impact. Society as a whole has had to deal with the virus itself, which brought with it fear and uncertainty. Individuals have had to cope with isolation, family issues, and new work patterns. Finally, there is the uncertain road ahead into the so-called "new normal". In Restart: Designing a Healthy Post Pandemic Life, author Doreen Dodgen-Magee examines the pandemic from its roots, taking readers through the many issues that Covid-19 has raised. At the extreme, these include coping with illness, the death of loved ones, and the grief that follows. Disruption in the workplace, job uncertainty, and adapting to new circumstances are just a few of the many aspects covered. She highlights our growing dependence on information technology and reflects on its negative aspects, despite it having been a vital means of communication during the lockdown. Vaccines and public reactions to them are also discussed. People have become alienated and uncaring. Mental health issues are becoming more prevalent and the warning signs are mentioned, as well as advice on how to get help. Returning to work will provide new challenges and this book offers a welcome toolkit for managing the transition. It is also a timely reminder to apply common sense and not to neglect our personal wellbeing.

In writing Restart: Designing a Healthy Post Pandemic Life, Doreen Dodgen-Magee draws on her considerable experience as a writer and psychologist to provide a well-researched guide on the consequences of Covid and how to deal with them on both a personal and corporate level. The book has numerous sections which ask pertinent questions to guide readers in an analysis of their personal situations and how to find solutions. The advice given is practical and provides a logical framework for both self-defense and personal growth. I particularly liked the list of core values and the suggestion that we adopt the beginner's mind, which will enable us to reengage with a clean slate approach. The writing style is fluid and refreshingly free of technical terms, but where these occur they are explained in easy to understand language. The book will resonate with readers from all walks of life who will identify with the many familiar situations. The book comes at a time when the world is on a recovery path and provides the opportunity to look ahead, start a self-care plan, and create a better reality. A detailed list of resources, references, a bibliography, and an index round off this excellent publication. It is a comprehensive guide, well written, and highly recommended.