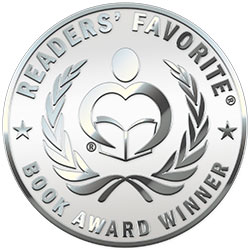 Reviewed by Anne Boling for Readers' Favorite
"Revelation 9:11" is a mixture of fantasy and fact. Authors Stuart and Franklyn have created a fascinating tale based in part on scripture. In "Revelation 9:11" readers meet Reverend Benjamin Price. In the beginning of our tale we learn that Father Price is teaching Ancient Near-Eastern Religious Folkore at Wyncliffe College and has also written a book on the topic. The 100 seat lecture hall had a lot of empty seats but the students who were there found the lecture much more satisfying than they thought. Father Price discussed the Nephalim. He continued his discussion by referring to Noah, Adam and Eve, Satan and numerous other angels and fallen angels. When word of his teachings reached the ears of the Vatican he had to appear before a Bishop and two cardinals. They questioned him extensively and passed judgment without having read his book on the subject. The council told him to stop and abstain from teaching or discussing that topic. When the Pope heard of their hasty and unfair decision, Father Price was sent to live and care for an orphanage. When he first heard of the assignment he was resigned to do his best but was not particularly happy. Once he arrived he had a change of heart. The children at this orphanage all had one special thing in common: a bright light "angel" appeared to them and rescued or protected them.

There is so much more in this story than I can possibly summarize in this review. It suffices to say this is an excellent read that kept me on the edge of my seat. The authors have created a plausible explanation for many of the questions I have encountered when I read certain scripture passages, such as who and what were the Nephalmin? I found Stuart and Franklyn's hypothesis exciting. The discussion of a portal from Earth to a spirit realm was intriguing. The characters in "Revelation 9:11" are multifaceted. Lately, there has been much talk concerning the ending of the Mayan Calendar and whether it was predicting the end of the world. The two authors have handled that aspect well. I do have one small and insignificant negative comment. The cover of the book is not worthy of the content between the covers. I suggest the authors seek someone else to do the cover. I found "Revelations 9:11" extremely entertaining and read it all in one sitting. I was so enthralled that I began researching the part of the text that I was not familiar with. Well done Stuart and Franklyn!