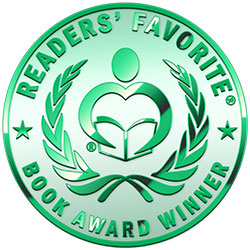 Reviewed by Susan Sewell for Readers' Favorite
When her sister commits suicide, a criminal lawyer seeks retribution for her untimely death in the intriguing psychological thriller Revenge In 3 Parts (Angeline Porter Series Book 1) by Valerie J. Brooks. Angeline Porter's sister Sophie dies by her own hand. Knowing Sophie had to be forced into killing herself, Angeline resolves to punish those who caused her death. As a criminal lawyer, Angeline has contacts on the other side of the law that can help her. Believing Sophie's French boyfriend is the person behind her death, Angeline purchases a new identity and flies to France to kill him. However, when she meets him, she is thrown by his charming personality. Despite her misgivings, Angeline carries out her plan and poisons him. When she returns from her mission, she discovers Sophie was entangled in a scam worth a million dollars, and the man Angeline murdered was innocent. Knowing Sophie died needlessly, Angeline's quest for vengeance has just begun.

Revenge In 3 Parts (Angeline Porter Series Book 1) by Valerie J. Brooks is a fascinating psychological thriller filled with drama and suspense. It is a convoluted story, with complex characters and an intricate plot. Told in the first person, the intense plot contains the necessary aspects of mystery, drama, crime, and questionable ethics that make a substantial thriller. The combination of the elements creates a fascinating storyline that will intrigue fans of thrillers and suspense novels who relish a psychological edge. However, with intimate scenes and strong language, it is more suitable for a mature reader.