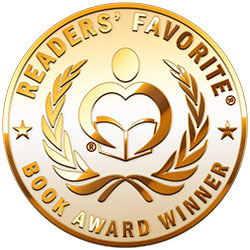 Reviewed by Barbara Fanson for Readers' Favorite
Outstanding illustrations will attract children to Rhythm Rescue, especially the shining and sometimes reflective eyes in portrait close-ups while the wonderfully imaginative story by author Vicky Weber will keep them entertained. What a wonderful way to keep children entranced—they can help summon the main character's special powers! Children—and parents—will enjoy clapping to the interactive clapping rhythm "Ta, Ti-ti" or "1, 1-and," which activates the main character's superpowers of strength and flight. This book takes readers on a journey during a storm filled with obstacles, fallen trees, and raging rivers. Can Tala help the police officer? Can she fly high enough to catch the tree from falling on Nina's house? You'll have to read it to find out.

I love how you can see reflections in the eyes of some close-up illustrations of Rhythm Rescue. Illustrator Geneviève Viel-Taschereau has created some awesome, full-color artwork filled showing the emotions of the main character Tala and her friend Nina. Author Vicky Weber has created a fun adventure that takes readers on a journey filled with challenges that Tala conquers with a special clapping pattern. Will she need to summon her strength and demonstrate how strong she can be? Or will we help activate her flying skills to solve a problem by clapping to a different rhythm? I think every school library, public library, and even home library would benefit by having this book on the shelf. Entertaining story plus outstanding illustrations equal wonderful book.