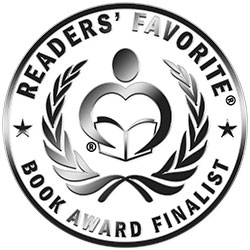 Reviewed by Pikasho Deka for Readers' Favorite
Rise of One is the first book in the Blood Brute series by Dixon Reuel. The dawn of a zombie (brute) apocalypse on earth causes the vampire Rise and his coven to seal off their sanctuary of Owl Court to outsiders. The coven consists of Rise as the leader, Salter the Chronicler, and Orgim the Seer, with the human Cypriot providing them with the necessary sustenance. As the world is infested with brutes, Rise sets out to the nearby village of Dunsinann in search of human survivors to bring them to Owl Court. But not everyone at Owl Court supports his actions as Cypriot fears a change in his relationship with the vampires. Furthermore, the appearance of an ancient line of vampire hunters known as Warwolves put the inhabitants of Owl Court in mortal danger.

If you're a fan of vampire novels or zombie movies, grab yourself a copy of the first book of the Blood Brute series, Rise of One. Author Dixon Reuel's uniquely original premise blends the legend of vampires with a post-apocalyptic world containing zombies, creating a delicious brew that provides plenty of entertainment. The characters feel rich and in-depth, and I found them compelling from the get-go. Rise, Cypriot, Orgim, and Salter each bring something distinct to the coven, making them riveting to read. Dixon Reuel brilliantly captures Rise's fears and insecurities, and the post-apocalyptic environment truly feels cold and desolate through his eyes. I had a blast reading Rise of One, and I'm looking forward to reading the sequels. Highly recommended.