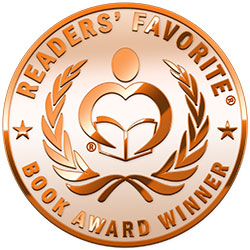 Reviewed by Jennifer Donovan for Readers' Favorite
Run, Walk Crawl: A Caregiver Caught Between Generations is a memoir by Sarahbeth Persiani. In this book, she recounts the difficulties of being in the "sandwich generation," in which a person juggles being a parent to young children while also becoming a caretaker for their own ailing parent(s). Run, Walk, Crawl has been aptly titled. Whereas many people are familiar with the crawl-walk-run process of learning a new skill, Sarahbeth Persiani has reversed the order to outline her own learning process. Learning to adopt the role of both parent and elder caretaker while remaining employed full-time, the need to learn to slow things down was imperative to her own well-being. In the first section, titled "Run," the author begins her journey as both parent and caretaker at a full-on sprint, trying to be everywhere and do everything for everyone while still putting in 100% at work. As the book progresses, in the following sections, titled "Walk" and "Crawl," she gradually slows down, choosing to put her family first at the expense of her career.

In this book, Sarahbeth Persiani bares herself, revealing her insecurities and her perceived failures. As someone who has cared for a family member with dementia, I could empathize with her struggle to reconcile her father's image with the shell of his former self that he became. Sorting through her father's belongings, assisting in his toileting, and taking over the care of his pets were all familiar territory to me as a reader. Not all of us will find ourselves in the position of caring for a parent or grandparent in such a way, but everyone who reads this book will sympathize with the author's experiences. Each chapter ends with a line of scripture, but even as a non-religious person, I never felt uncomfortable reading this book. Instead, the lines of scripture and references to religion gave me a deeper understanding of the author's feelings as she wrote about her experiences.

The audiobook of Run, Walk, Crawl was narrated by the author. When an author narrates their own book, it gives it a more personal feel, but since an author is rarely a voice actor, certain elements that an audiobook enthusiast comes to expect may be missing, such as varied voices for different characters. However, overall, the author did a fantastic job of reading the book expressively and with emotion. She sings, she jokes, and her voice catches when she discusses her father's passing. Her narration added to the book's relatability.