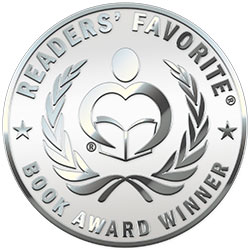 Reviewed by Edith Wairimu for Readers' Favorite
Sabal Palms and the Southern Squall by Terry Overton is an uplifting novel about four friends whose bond develops as they help each other through tragic times. Elaine is an aspiring writer who hopes to publish more of her writing even though her friends, Mary and Bonnie, do not believe in her work. As a storm approaches their coastal town which lies along the Texas coast, they all gather in Mary's home together with their friend, Adriana, the newest member of the group. While they wait for the storm to pass, they recount their best and worst experiences. The category three tropical storm leaves overwhelming destruction in its wake. The friends once again turn to each other for strength and support. Elaine's writing reaches others whose lives are changed through her faith-inspiring devotionals.

The splendid characterization of the characters in Sabal Palms and the Southern Squall and its heartening themes, which include hope and healing, make the novel an outstanding piece of Christian fiction. I felt as though I knew the four friends as I read through the book. I also loved their humorous conversations, their individual eccentric characters, and their close bond. I also liked how Elaine's faith touched the lives of so many and instilled hope that healing is possible. Other encouraging themes are also skilfully explored as the friends help each other recover and move forward from the storm's destruction. Sabal Palms and the Southern Squall by Terry Overton is a heart-warming read about friendship and faith's life-changing ability. It includes lovely, authentic characters and hope-filled scenes.