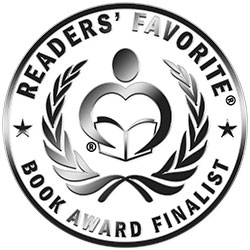 Reviewed by Jon Michael Miller for Readers' Favorite
In the lightning-moving Satan's Gold, author Michael Ray Ewing plops us down into the action in the very first line and doesn't stop until the surprising but gratifying ending. Tyler Jackson is a Quantico graduate now using his training to track down his rival Daemon's stolen Russian money for a commission, getting shot at, crawling through sewers and falling apart Chicago brownstones, waking up from recurring nightmares of being shot, and traversing complicated computer transactions through a network of hackers. Yet, besides all this mind-boggling action, Jackson is trying to reunite with Suzanne, his disillusioned fiancée. Yes, mind-boggling, so before you open this amazing novel, prepare your brain with coffee and fasten your seatbelt. If you don't have a degree in computer science, be ready to get your diploma in this book.

With my limited knowledge of digital electronics, I was nevertheless swept away immediately by Mr. Ewing's action-oriented prose. Though I had to Google a few things along the way, like 'who is Jean Valjean,' everyone likes a book from which you learn a few things while reading. Besides the tech framework of the narrative, there's the endearing character of Tyler Jackson, his wry wit, his aversion to using illegal methodology to avert a monumental heist, and his affection for Suzanne which opens the book. Then, there's the writing itself. Despite the complexities of hacking and decrypting passwords of financial accounts, Ewing's style (short, declarative sentences, realistic dialogue, gritty violence, emotive locale images, and excellent character descriptions) keeps the pace at a furious speed. I not only read this novel but felt it. Get ready for a mind-bending and ultimately satisfying read.