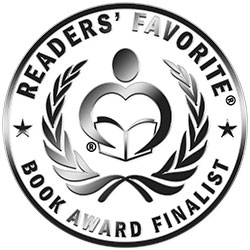 Reviewed by Vincent Dublado for Readers' Favorite
Author William M. Hayes blends a lethal fusion of science fiction and faith in this gritty, military, science fiction novel, Save Him. It shows us an accidental means of time travel; its original intent is to save wounded soldiers in battle. We are introduced to a brilliant scientist by the name of Rydel Scott, who takes on a mission to save Christ as his sister's dying wish indicates. But tinkering with the past presents ramifications for the present--even the most infinitesimal detail altered can change the course of human destiny. The US military has deployed an elite unit to track down Rydel in Jerusalem during the time of the Messiah's active ministry. The men hunting Rydel are on the top of their game but are divided by their beliefs. Humanity's fate then hangs in the balance with this cat and mouse game.

Other than the futuristic military element, Save Him is also an examination of the moral philosophy that justifies the individual motives of every character. The reader may not be interested in the faith versus reason undertones that Hayes lays out here, but there isn't much proselytizing; rather more solidification of conflicts that the author is trying to establish and settle at the end. Hayes is fast-paced in narrating his story but he is very engaging. And this presents a danger. He has a style of clinching his scenes per chapter and it could make you tense with anticipation. This is the kind of story that you wouldn't mind reading again because you want to recall how it made you feel.