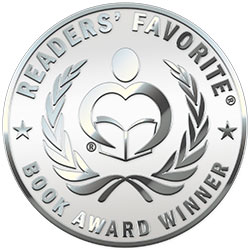 Reviewed by Tracy A. Fischer for Readers' Favorite
If ever a book begged to be made into a movie and shown on the big screen, Saving Grapes by author J.T. Lundy is it! This funny, fun and rollicking work of fiction follows our protagonist, 30-year-old Jason Barnes, on a madcap adventure to the French countryside, where he must convince a group of stalwart nuns to allow him to sell the vineyard he has just inherited, or risk losing it all. Jason and his friend Stumpy, along with a memorable cast of minor characters, traverse France, encountering one hilarious conundrum after another, all the while plagued by a deadline and a looming threat of imprisonment (yes, imprisonment) for Jason, if he isn't able to reach his ultimate goal.

I loved this book. Loved it. It's billed as a humorous book of fiction, and it certainly is that. But it's also much, much more. Saving Grapes made me laugh out loud, not just once, but often. And I am not, by any means, what someone would term a 'laugh out loud' sort of gal. But more than that, it also warmed my heart. I highly recommend J.T. Lundy's newest book to any lover of fiction, but especially those looking for a fun, funny read and one that will keep your interest from the start through to the finish. I now cannot wait to get my hands on Mr. Lundy's first book, Happy Utopia Day, Joe McCarthy, and sincerely hope that he is hard at work on his next novel.