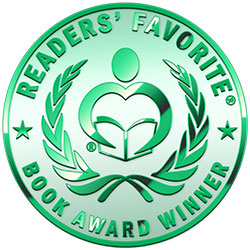 Reviewed by Rabia Tanveer for Readers' Favorite
Scoring the Keeper's Sister is the first book in the Mr. Match series by Delancey Stewart. Erica was not expecting it when she was dumped by Andrew, her boyfriend who just happened to be a hand model. Now looking for love, she was surprised when her brother suggested Mr. Match, a dating app. However, when she was matched with Fernando "the Fire" Fuerte, she knew her luck was out to get her into trouble. He was a PR nightmare that she often had to handle as the representative for the Sharks. He might be a great player on the field, but he was not a man she would want to get romantically entangled with. He was a man who loved the chase and she was looking for something serious. However, a silly bet with her brother made her take the risk to make Fernando fall in love with her. The more time he spent with her, the more she started liking him. If she was not careful, she might be another victim to the Fire. Could she keep her heart in check to win a bet?

Scoring the Keeper's Sister by Delancey Stewart was flirty, hilarious, and too entertaining to put down. I loved the clichés and the surprises in the story. Erica and Fernando complemented each other well. He was the not-so-player player and she was the misinformed lady who was used to handling messes he created. At a glance, they were different but when I looked at them closely, they were very similar. They both loved with a fierceness that was at once as relatable as it was believable. They both were compassionate and they both loved to take care of people they liked. The pace was fast, it kept the story going and the plot was well thought out. I enjoyed how Erica and Fernando learned more about each other and how their feelings developed. It was not instant; they took their time and I got to enjoy their not-so-friendly banter in the meantime. This is entertainment at its best!