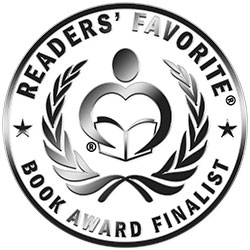 Reviewed by Liz Konkel for Readers' Favorite
Screamcatcher: Dream Chasers by Christy J. Breedlove is the second book in the series. Jory Pike knows a thing or two about dreams after she and her friends ended up trapped in a world of nightmares within her dreamcatcher. Ever since they made it back in one piece, Jory and her friends have created The Badlands Paranormal Society with the hope that their new skills will prove profitable and help people who want their homes cleansed. Jory learned the hard way what dreamcatchers are capable of and how dangerous the world within can be, but when she needs to return to the world again, she'll need her worst nightmare to do so and maybe a little help from friends who travel into the world with her. It's all part of the plan until things spiral out of control. To get out, Jory and her friends must navigate between those trapped and the monsters that call that world home.

An exciting follow-up to Christy J. Breedlove's Web World, Screamcatcher takes Jory and her friends back into the nightmare world within the dreamcatcher. Breedlove has created a truly unique world within the dreamcatcher which is reminiscent of Alice going through the looking glass into the mad world of Wonderland. The Web World stems from Native American mythology which is a breath of fresh air and delivers a unique concept of literally stepping into a dreamcatcher. Screamcatcher adds to the greater mythology of the story and of the Web World by delving more into the souls trapped there by their own nightmares and shows details of the world that are beautiful and dangerous. The friends have complex connections between them which add an extra layer to the story with tension and romance through the attraction between Choice and Jory, and the friction between Darcy and Neenah. Their return to the Web World puts them back against the monsters and spirits which push them to new limits and force them to face their own strengths if they're to return home. Breedlove flawlessly weaves humor throughout the action and danger of the Web World via the dialogue and connections between the characters. Screamcatcher is a fun read as Christy J. Breedlove blends together a nice mix of action, humor, mythology, and nightmares.