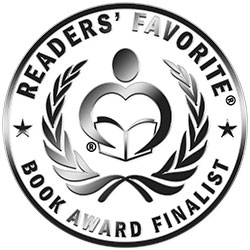 Reviewed by Keith Mbuya for Readers' Favorite
Lya Desmarais might have been many things, but she was certainly not a free woman. Having been born a half-blood elf, this was more of a lifetime obligation than a choice on her part. Creatures of her nature were seen as less deserving by the Othersiders (the elf community), despite being one of their own. It is for this reason that she had been exiled from her home. She had fallen in love with one of the royal blood and consequently was exiled to North Carolina. Now a bounty hunter, her life was largely dictated by strict rules from the vampires, Othersiders, and even werewolves. Lya then stumbles into Cade (a vampire) who not only presents her with an opportunity to seize control of her life and destiny but also a chance to love again. Is everything as rosy as Lya thinks it is with Cade? Does he love her or is he up to something else? Find out more in Whitney Hill's Secrets and Truths.

Enthusiasts of paranormal novels with a touch of steamy romance will love Whitney Hill's Secrets and Truths. Her style of writing is intense while her imaginative skills are outstanding. She narrates the story from the perspective of her two protagonists, switching between the present and the past with ease. The scenes are extremely well depicted and pleasing. This made me feel as if I was next to each character, watching their moves in every scene. Hill made me experience the emotions. I felt the lust, passion, love, loathing, rage, despair, joy, and satisfaction in her characters. I loved how she used introspection to make me connect with them, as it gave me insight into the story. The characters are wonderfully developed and are exciting. Lya is an intelligent, strong-willed woman with a big heart and I loved her. The plot is intriguing.