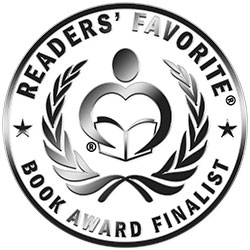 Reviewed by Mamta Madhavan for Readers' Favorite
Secrets of the Secret by Jill M. Jackson is a profound and thought-provoking book for readers to understand the power of the Universe, how thoughts can manifest, and the Law of Attraction and other spiritual laws. The author uses fictional stories to complement the non-fictional concepts which give better clarity to readers about the deep revelations and understandings shared. Many readers will have read The Secret and appreciated the life-changing concepts mentioned, and this book is a good tool to delve deeper into the thoughts and meanings of the 'whys' of existence and what has to be accomplished during one's time on earth.

Secrets of the Secret by Jill M. Jackson has a lot of fascinating insights that will make readers contemplate the real reason for their existence on earth. She also discusses the other spiritual laws - soul contracts, past lives, and karma - which play an important role in people's lives. What helps readers connect with the author's words and her concepts is her willingness to share her painful story and experiences, which will enable them to handle their setbacks and grief and transform these into something positive.

The book is inspiring, motivating, and encouraging, and will help readers to change their thinking patterns by leaving the past behind while keeping their feet firmly planted in the present. Reading the book is a good way to delve into the inner self and understand 'aha' moments. The last chapters in the book throw light on online groups that support one another on a selfless level of love, understanding, sharing, and growth. It is also a good way to connect with the authentic self and the details on the Law of Attraction, destiny, free will, and other spiritual laws are informative.