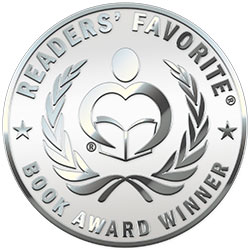 Reviewed by Paul F. Murray for Readers' Favorite
Selah and her horse Sweet Dream save the life of a forest ranger early in the story, but the plot quickly switches over to an all-too-common situation: Selah's Dad has a job change and the family has to move several hours away from their current home (and Grandfather's farm where Sweet Dream is boarded) to Austin, Texas. All readers will identify with Selah, but in particular, young readers who have had to leave a pet behind, or a boyfriend or a girlfriend, because Dad or Mom have had a job change to another city far away will quickly identify with Selah. Desperate to stay close to Sweet Dream and continue training her horse, Selah concocts all manner of schemes to convince her grandfather to let her move in permanently with him on his farm, so that she can avoid having to move with the rest of her family far away from Grandfather's farm and Sweet Dream. To what extent Selah is successful or not will be up to the reader to decide.

Selah's Painted Dream (Dream Horse Adventures) (Volume 3) by Susan Count is a delightful story about a 13-year-old girl and her horse, Sweet Dream. There have been "horse stories" in the past, but this one stands out from the crowd for a plot that is both heartwarming and, at the same time, anxiety-inducing; in short, a page-turner that is hard to put down. Readers will be eager to see what happens next. Selah's Painted Dream by Susan Count should be required reading for any girl or boy, or young adult for that matter, who is thinking about asking their parents to buy a horse for them. There is a great deal more to owning and caring for a horse than simply riding it, as this novel amply demonstrates. Feeding and keeping a horse in good health, along with boarding it, are items that Selah must deal with, or try to.

This is a wonderful novel that is highly deserving of its "5" rating, and any reader of any age will want to read this novel again and again. One thing that I really liked about this novel is that it stays focused on Selah, and only Selah as other characters relate to her and she to them. There is no "character clutter" in this novel. That makes for a smooth, enjoyable read.