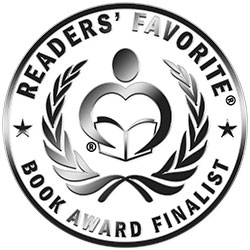 Reviewed by K.C. Finn for Readers' Favorite
Sensitive: My Journey Through A Toxic World is a work of memoir non-fiction penned by author Pookie Sekmet. After unknowingly being exposed to dangerous chemicals when she was a baby, the author grew up experiencing strange sensations and illnesses which then took years to retrace before she knew what was causing these reactions to toxicity in the world around her. But from this struggle, a unique personality is spawned, and Pookie goes on to live an enlightened and alternative life, becoming a freedom fighter against corruption and patriarchal control in the corporate world. This episodic memoir tells the tale of how she developed this strength and empowerment despite her sensitivity to so much in the modern world.

I found author Pookie Sekmet's story absolutely inspiring in every way. As someone who lives with chronic illness and terrible intolerances myself, I totally related to and understood her harrowing journey of diagnosis, which was filled with heartfelt narration, honesty and highly emotive reflections on that time period of her life. I also really enjoyed Pookie's personality as a whole, with delightfully dry humor and intelligent little moments peppered throughout the stories which just make you smile all the time. As the most righteous period of the memoir begins, there's a real swell of emotions and pride for the great work done to break down barriers, and the book takes you from somewhat humble and disadvantaged beginnings to a truly motivational tale of success. Overall, Sensitive is a memoir to be enjoyed, but also to learn from and be inspired by.