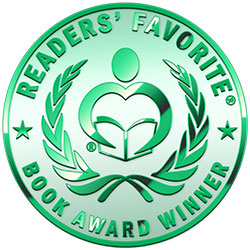 Reviewed by Christian Sia for Readers' Favorite
In an exciting setting in ancient Greece, Shadow of Athena by Elena Douglas is a tale of adventure and romance, with hints of Greek mythology. Marpessa is a maiden chosen by lot to appease the goddess Athena for a sacrilege committed hundreds of years ago, so she must serve in Athena's temple in Troy for a year. She is taken away from her family at a time when she is betrothed to the powerful and cruel Klonios and he must wait to have her. The young slave, Arion, is charged to accompany her across the Aegean, but Arion has other plans. He wants his freedom and jumps ship. But then the city of Troy is attacked by barbarians, killing many, and Arion rushes to the citadel to rescue Marpessa, who is gravely wounded. He gets her out of Troy and heals her. The two give in to the attraction they have for each other, but can they really have each other?

Elena Douglas's novel recreates an exciting world that fans of Greek mythology will relish, with themes of love, war, freedom, and religion. The premise is interesting — a young man and woman who fall in love for each other and in very strange circumstances. But it is forbidden love, because he is a slave, and she is promised to someone else, someone powerful. While Arion and Marpessa worry about Klonios' revenge, there is still the goddess Athena, whose wrath isn't appeased. The setting creates vivid images and landscapes together with a culture that transports readers into ancient Greece.

The plot is sophisticated, filled with many twists and surprises. I enjoyed the strong plot points and how the author builds the tension for readers. She makes you care about the characters, then she puts those characters into very tight situations. Shadow of Athena is gripping, infused with emotion and skillfully written to be captivating. Your attention is grabbed from the very first page by the beauty of the prose and it doesn't waver till the last engrossing page. It felt like I was watching a movie, thanks to the author's gift for narrative and for creating a world that readers can easily visualize.