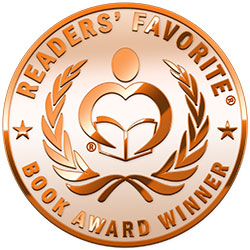 Reviewed by Melinda Hills for Readers' Favorite
Six teenagers have been preparing their entire lives to combat the forces of evil that are determined to take over the world – except they knew nothing about it. Brought together as the Northern and Southern Alliances through amazing guidance from a higher power, Shanti, Helena, Antônio, Nasir, Tadao and Itai represent different cultures and religious backgrounds, but all have one thing in common. They each believe in peace, the preservation of nature, and the rights of all people and animals to live free and safe from harm. In Shanti and the Magic Mandala by F.T. Camargo, these characters are guided by cosmic forces intent on preventing the Children of Satan from exerting their evil influence over the entire world. With the help of sacred objects, archangels, guardians and animal guides, they use their knowledge, interests, past experiences and deep faith to follow the signs leading them to the center of the Cosmos by beautiful Lake Titicaca, high in the mountains of Peru. In spite of their connection in past lives and all the help from the forces of good, will these teens be able to stop those who have sought power and domination for countless millennia?

For readers seeking an amazing adventure, this book by F.T. Camargo is an absolute must. With tremendous insight, Camargo animates these diverse characters with intelligence, spirit and dedication - qualities to be praised and emulated. Shanti and the Magic Mandala is also a detailed and entertaining travelogue that brings different areas of the world to vivid life through not only detailed descriptions, but also typical local action. The key to this wonderful story, though, is the power of light and love that is clearly demonstrated by these teens who never expected they would be the ones to save the world. With a depth worthy of Dan Brown's novels, this is the perfect introduction to mystical elements that affect us in a format perfect for younger readers. Fantastic story! Just reading it makes me believe that the world can be a better place!