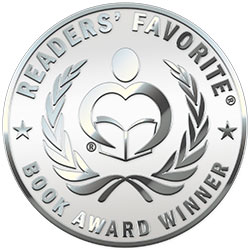 Reviewed by Rabia Tanveer for Readers' Favorite
Shattered Treasure by Cindy Patterson is the story about the scars of our past that don't seem to leave us, even if we try to move forward. Something like this happened to Addison. She was just trying to get over the hurt of her past. Loving someone is beautiful yet not easy and she knew that. But when she found out her boyfriend was cheating on her, Addison's world shattered. However, her breaking point came when her sister died and she knew she couldn't take it anymore. She made a huge mistake and was involved in a car accident that almost took the life of a young girl. Devastated, she tries to rectify her mistake and apologize. Soon, she realizes that fate has some testing in store for her. All she needs to do is make sure she fastens her seatbelt and tries her best to stay on course.

Beautiful yet very powerful, the story is poignant and shares a strong message. If you are good at heart, good things will come to you, even if they take time. Addison is the quintessential protagonist that falls into hard times, but unlike the usual protagonist, she actually does something about it and tries to make the best of the situation she is in. She is strong and smart, but more than that, she has a big heart that gets her into trouble and she knows it. Her relationship with Logan was very charming; the two of them took their time to test the waters and see if they will fit each other. They both were calculating, but they gave in at the end. This is a wonderful story of forgiveness, of loving and of acceptance; one that I enjoyed a lot!