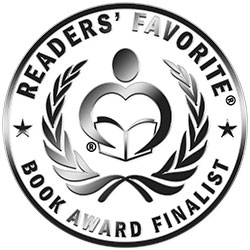 Reviewed by Vernita Naylor for Readers' Favorite
Since his youth, author Geoffrey Saign has been on a journey of balance. Throughout his journey, the pathway of knowledge and understanding of mindfulness in various forms was being strengthened. As he became more experienced with the different teachings, he learned how to manage his stress and enjoy life more. His latest book, Smile More Stress Less: A Playful Method to End Anxiety, Be Calm & Achieve Happiness with Awareness, is a self-help tool and resource for you to learn from his trek on how to stabilize and control your stress and live life. You will learn how to create a paradigm shift of thought by focusing on and grasping where your thought patterns originated. The author takes your hand and carefully guides you through the process, procedures, and solutions for overcoming stress, particularly Self-Created Stress which is where his theory of HERE, Intelligence, Illusions and Mind comes in to help bring the point home.

Smile More Stress Less by Geoffrey Saign is a gem. Immediately it challenges you with the HERE, Intelligence, Illusions and Mind theory; it offers some examples to reflect how we think; it thoroughly explains the aspects of stress, its influences and impact; and it provides a quiz to determine your Self-Created Stress level. I believe that the games, questions, and exercises are essential because these got me fully engaged and involved in not only reading the material but in understanding how it applies to my life and living. With the right recipe, you can improve how you visualize and see the world around you. Just like I did, after reading this book you will smile more and stress less. Enjoy!