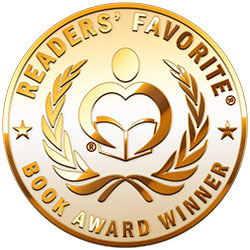 Reviewed by Anne Boling for Readers' Favorite
Muriel L. Crawford's book Smoking: 201 Reasons To Quit should be mandatory reading. She covers the many reasons why people should quit smoking. She discusses illnesses and the hazards to the whole body. When we hear the word smoking we automatically think of lung cancer but smoking is a contributing factor of many other health related problems including strokes, aneurysms, and heart disease. Lung cancer is just one of the many cancers caused by smoking. Smokers tend toward hearing loss, insomnia, sinus infections, snoring, and sexual problems. If you are a smoker you are exposing your family, friends and me to health hazards. Smoking affects how you look. No matter how clean you are you still give off the smell of smoke. Crawford offers 201 reasons to quit smoking, each reason has been presented in a rational, logical, easy to understand manner.

My 74 year old father has smoked since he was 8 years old. Three years ago he was diagnosed with emphysema. It has not stopped him from smoking. I know of at least 5 times he has successfully stopped…temporarily. One time he went two years without a cigarette but the lure of nicotine beckoned him. If he had never started smoking he wouldn't be smoking now. My sister and I both have asthma which I attribute to the years of a home and car filled with smoke. I love my dad and have begged him to quit but the addiction is stronger than love

Smoking: 201 Reasons To Quit has a foreword by Jack Klugman. I am one of his biggest fans. Klugman was a heavy smoker for 40 years. In 1974 he had repeated laryngitis. He was diagnosed with a precancerous condition of his vocal cords. It was a warning that Klugman did not heed. In 1989 he was diagnosed with invasive throat cancer. Today he is cancer free! Klugman readily admits that his smoking contributed to his cancer.