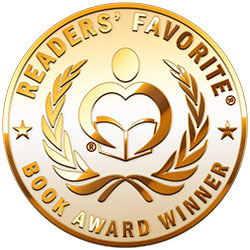 Reviewed by Melanie Kennedy for Readers' Favorite
Soldiers, Temples, and Crystals is the first book in The Newton Chronicles series by Terry Overton. Luke is spending another church service on his phone, as usual, until the mention of Isaac Newton piques his interest. His father disappeared two years ago, and Luke has a suspicion that his father was studying some of Isaac Newton's work. Determined to delve deeper into his father's disappearance, he enlists the help of Nathan, the preacher's son who has a wide knowledge of the Bible, and Lydia, his neighbor who has learned many languages through her travels with her parents around the globe. On their first day of summer vacation and the start of their official investigation, the teenagers activate an ancient artifact and transport themselves back and forth through the spacetime continuum. The artifact takes them to various times and locations where they encounter God's chosen people – the Israelites. Luke, Nathan, and Lydia experience historical events we can only read of and imagine, but being hurtled through space has its drawbacks. Can these adventurers find their way back to the present time, and more importantly can they find Luke's dad?

Terry Overton has written a fast-paced adventure novel full of biblical and historical events. Luke, Nathan, and Lydia navigate the turbulent time that the early Israelites had to endure and even experienced their plight. It gives them new insight into the Bible and the many stories contained therein. As a Christian, seeing what the kids saw would also bring me to tears, and I wish I could experience the beauty they did. Soldiers, Temples, and Crystals is a wonderful retelling of famous biblical stories with more adventure that would be easy and interesting for children to read. Terry has a gift for translating God's word into a beautiful and fun children's novel.