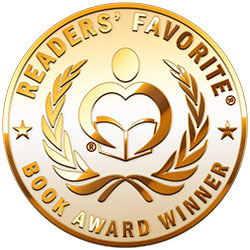 Reviewed by Marta Tandori for Readers' Favorite
Have you ever had the urge to indulge in a luscious-looking dessert that's almost too perfect to eat, and that's probably laden with a thousand calories – but you're going to go for it anyway, because you need your feel-good fix? Well, that's the same feeling you're going to experience with Something Amazing, Book 4 in the Something Great series of romance books by author M. Clarke. This sexually-charged, luscious dessert of a story will have romance lovers sensually licking their lips in satisfaction – like the proverbial cat who's had its fill of delicious cream – right until the very end, the perfect forever after.

Rachel Miller's heart has just been broken after her breakup with Greg, and with her best friend and roommate, Stacey, in tow, the two head off to Kauai for ten days of rest and relaxation in paradise. It doesn't take the two girls very long to meet two gorgeous guys – brothers to boot – who are more than willing to help the girls occupy their time while on vacation. Hendrix is the entrepreneur of the family and a friend of Rachel's brother-in-law, Matthew, while Hendrix's brother, Jackson (Jax), is the more mysterious and certainly the more adventurous of the two. Rachel is immediately smitten by Jax and the feeling appears to be mutual as the two quickly pair off. They both discover that their sexual chemistry is undeniable, yet Rachel is doing her best to put the brakes on her growing feelings for Jax. She's just come out of a bad relationship and doesn't want to jump into another one. The only problem is that with her sister, Becky, about to be married to the very eligible Matthew Knight in Paris, no less, Rachel can't seem to help her growing feelings for the very hot – yet strangely mysterious – Jax.

Something Amazing has some great characters, not only in its main protagonists, Rachel and Jax, but also in its supporting cast of characters, from Jax's brother, Hendrix, to Rachel's sister, Becky, to her roommate, Stacey. All of these supporting characters enrich and provide another layer to an otherwise fairly straightforward romance. There's sexual tension aplenty with lots of hot sex to get one's proverbial knickers in a knot. All in all, Something Amazing is pretty much the perfect love story. Rather than intersperse the story with conflict from the beginning, Clarke introduces it at the three-quarter mark and when she does, it's a whammy, followed by a relatively quick resolution. Something Amazing is something pretty darned good.