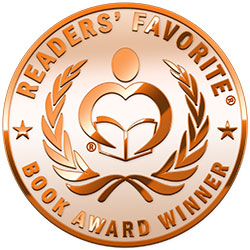 Reviewed by Divine Zape for Readers' Favorite
Song of the Shepherd Woman by Carlene Havel and Sharon Faucheux is an engaging novel set against the backdrop of first century biblical times and featuring a shepherding people. When her parents die, Channah is given away. She finds a new home in the house of a shepherd, Avrim — who is called a lunatic by the townsfolk — and his wife, Yael, who can't speak. The young girl learns how to take care of sheep and receives a lot of love and kindness from this unusual couple, who actually make her feel as though she was their child. But this doesn't last long! Her sense of security is broken again when her stepfather informs her that she is betrothed to a man from Jerusalem. She only hopes that Enos can be kind to her. But the situation is far from anything she hopes for. Aside from becoming a second wife, she is resented by the first wife who is barren and who is jealous of her youthful beauty. Can this frightened young girl find true love some day?

Carlene Havel and Sharon Faucheux are great storytellers, transporting readers to a world that feels real and authentic, bringing up scenes from biblical cultures and painting a beautiful picture of places readers have read about like Jerusalem and Bethlehem. The setting is stellar, the characters memorable, and the plot fast-paced and filled with surprises. It's clear that the novel is well researched and the compelling narrative voice and the crisp and confident writing augment the charm of the narrative. Song of the Shepherd Woman is filled with humanity, realism, and emotion, but it is the spiritual atmosphere the story evokes that kept me turning the pages. It is an absorbing tale.